I always like to visit Bancroft to escape the boredom of being at the cottage 23 kms away. Now, especially since I have discovered they have wifi at McDonalds and at a similar place called Tim Hortons. Here are four photos I took yesterday from the southern end at bridge street where the shopping area starts. My wife who is on one photo walked down away from the direction I had intended and talked to Dorothy a local woman who had a white wooden house just a hundred yards away. I turned the SUV around and followed her, passing her and turned around in this green lawned white house country area, mostly up hill and down dale. A dog barked as I waited for her to go down the hill.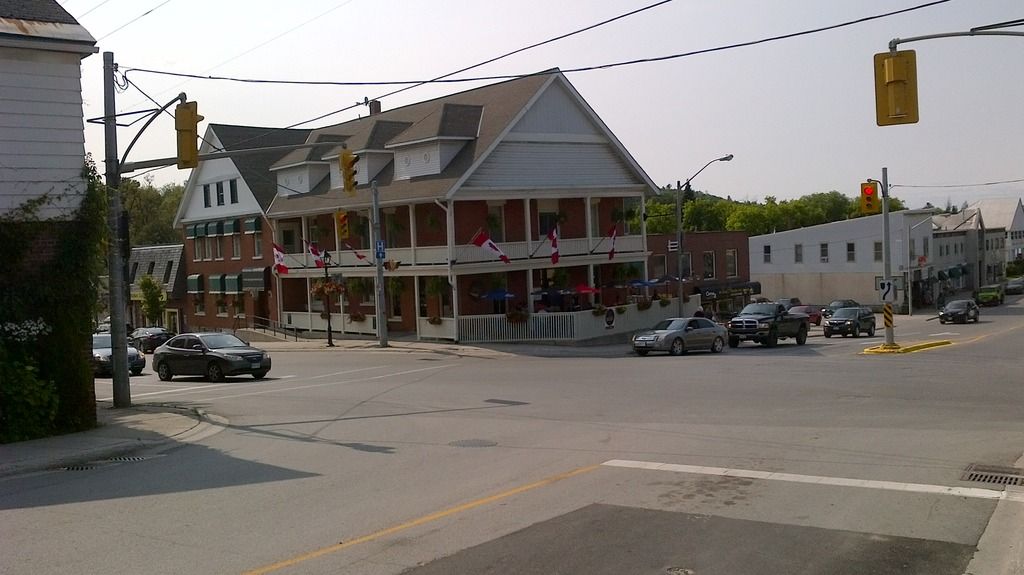 The above is a pub of sorts.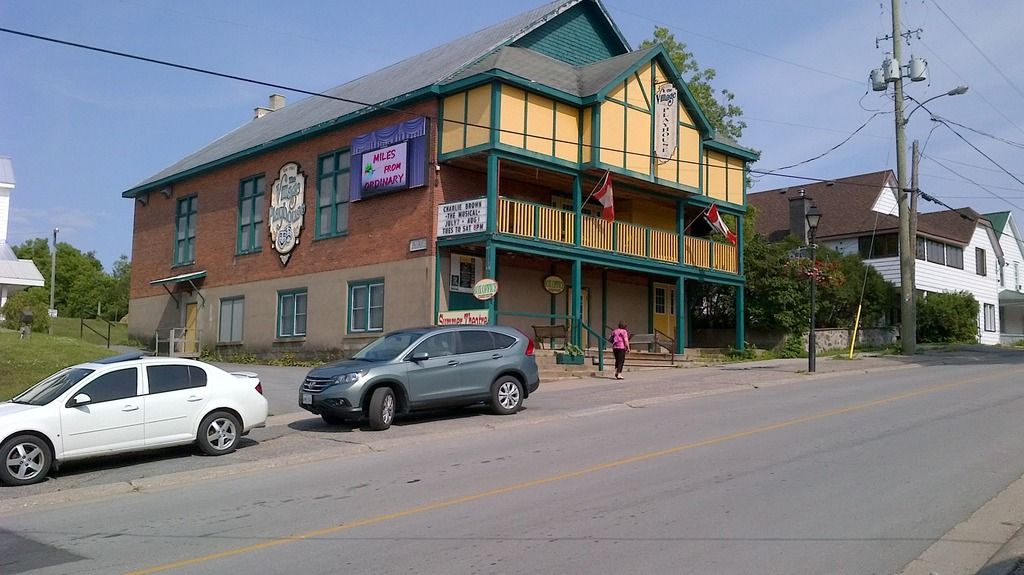 Yes, that is the wife walking in the opposite direction past the Summer Playhouse which is a theater showing Charlie Brown, later this month.
That pub again!
Now McDonalds is way down the street heading south on the r.h. Side and Tim Hortons is a good two kms down the main drag on the left hand side, so Bancroft is much longer on Hwy 62 South. They even have their own newspaper, the Bancroft Times which I bought from the office for $1.25.I entered the office ( seen down at the far end of the photograph, right.hand side) a bell rang and I noticed a sign saying watch the step. I missed it, and congratulated myself. The publisher (I believe it was him, called me Sir) I grinned walked out with paper and fell over the step. The publisher disappeared from view. I did recover my balance before hitting the street.