Here is a picture of San Francisco airport, taken just now waiting for a plane, we missed the first one to Hawaii.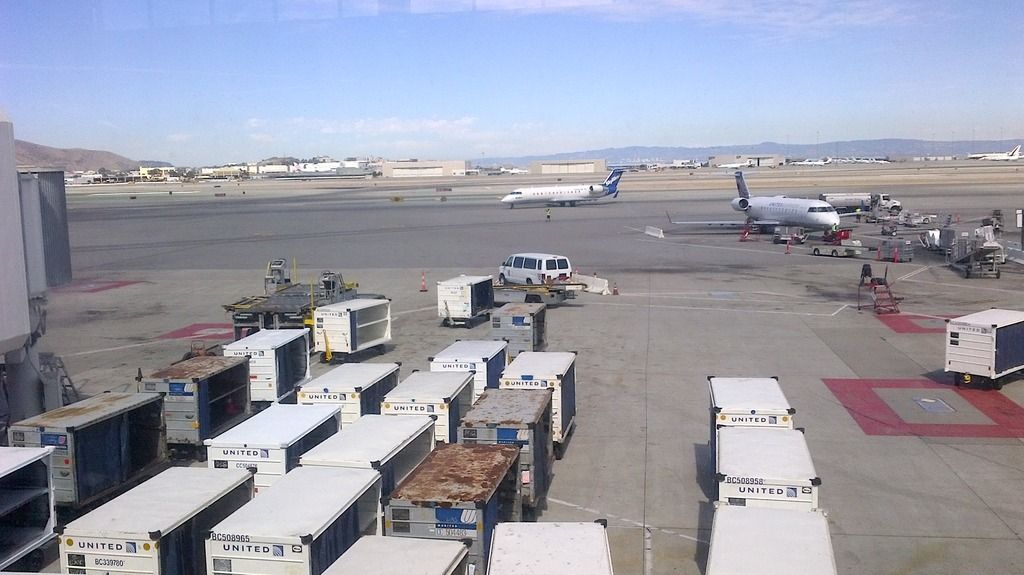 We missed it by five minutes and The reason was the lateness of Air Canada's flight from Toronto.
We are now stuck at Gate 86 for two more hours.