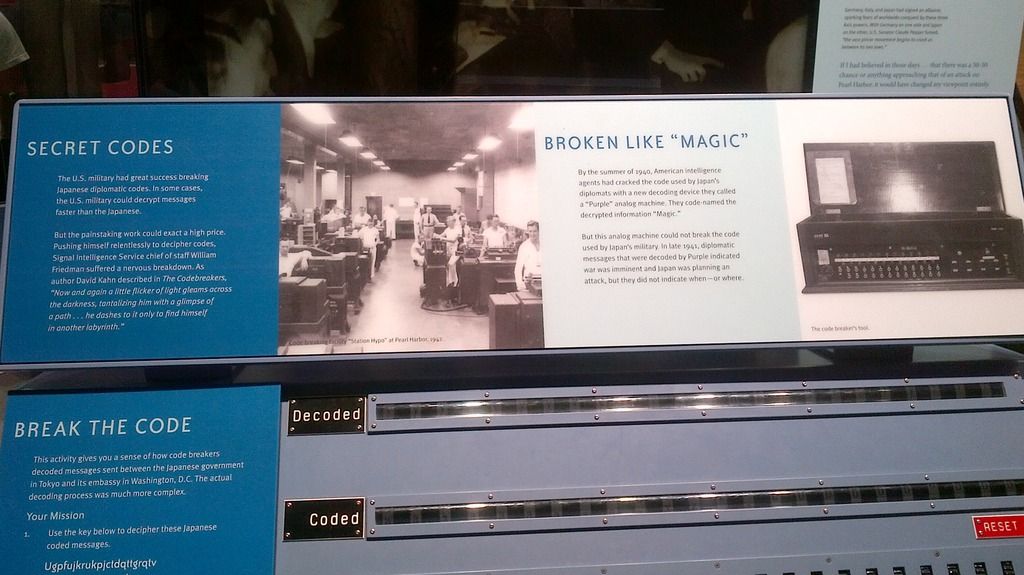 Scenes from the museum at Pearl Harbor. The Japanese fooled the Americans, pretending peaceful intentions until they bombed it. Their attack was picked up by radar but the Americans thought the 'blip' was an error and did nothing.Then it was too late.
The Arizona memorial where many sailors in the Arizona are entombed.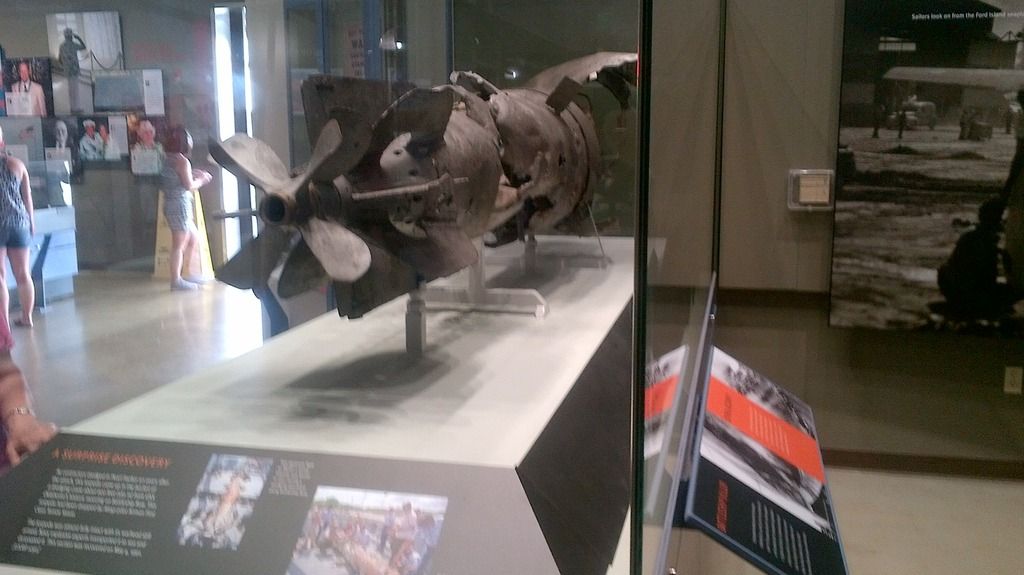 Japanese torpedo, very advanced for the times. First they bombed the US airfields, then torpedoed the ships.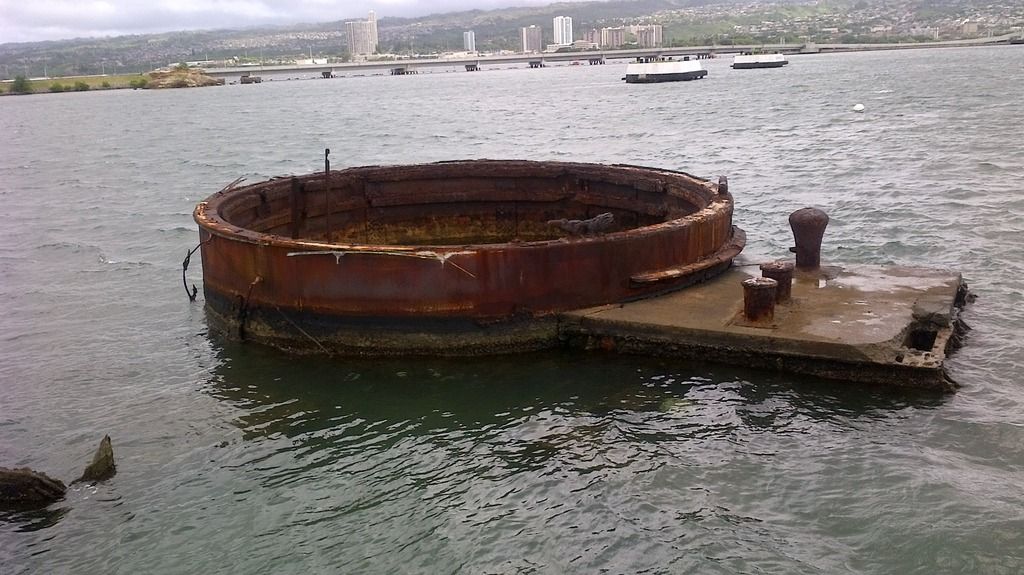 In the sea inside this ship whose surface you can now see lie the bodies of the sailors of the Arizona.